Securing Your Property with The Latest and Most Cost Effective Systems!
What do we need to do to earn your business?
Since 1998 ABS has provided Security services commercial and residential Properties. Our goal is to provide high quality monitoring the only way we know how…Your Way!!

Alarm Monitoring, Alarm Installations, Alarm Products, and Remote Security Services Every Penny Counts, and we will work in your budget!!

Our professionally trained staff uses the most advanced, state of the art equipment to monitor your customers 24 hours a day, 365 days a year from our secure, strategically located central monitoring stations.

We put a lot of effort into protecting your sites safety integrity as an valued customer, while doing our job in the background. A major part of our success has come from the desire to be your" partner" in the protection of the property.
Our Mobile Apps ALLOW complete control of your property:
MYABSI is an application for Apple, BlackBerry or Android devices that allows customers to access their account(s) on a compatible device in real time.

Watch 24 is a service that sends an email or text message to you or your customers anywhere in the world upon receipt of a signal!
Receivers/Monitoring
Digital: Radionics, Sur-Gard III, Europlex, DMP, Ademco, Osborne Hoffman, Lobenn, Paradox
Radio/Cellular: AES Intellinet, API Link, Alarmnet, UpLink, Connect 24, DMP, Paradox
Internet: Alarm.com, Honeywell, Alarmnet-I, T-Link , GE , Voipalarm.com, DMP, Paradox, Teldat, Fire-Lite, Silent Knight
Video: OzVision, Videofied, CCTV, any other DVR brand as prescribed by the dealer GPS Monitoring
Elevator Monitoring
Interactive Services: supported from various manufacturers
2 -Way Voice Monitoring: PERS and Burglary
Formats
All formats accepted
CARD READERS
Our range of high quality access control readers and keypads deliver maximum choice to meet all project requirements. We offers a number of different card readers, with each ideal for a different function. Both proximity card and MIFARE readers are ideal for opening doors and other access control applications.
Intrusion Alarm Systems
An intrusion detection system (IDS) is a device or software application that monitors network or system activities for malicious activities or policy violations and produces electronic reports to a management station. Our security experts can assist you in building an effective security system that fits within your budget. From small commercial systems to multi-tenanted building systems, to outdoor restricted area protection systems, we can help.
Security Cameras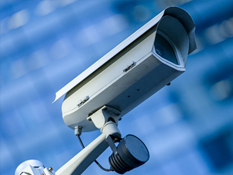 Help safeguard your home under the watchful eye of IP Standalone Cameras and Multi-Camera Systems. Security Cameras give you the ultimate convenience of securely accessing your footage from anywhere using your mobile device.